Proto Labs, known for its super-fast-turn prototyping and low-volume production services with multiple materials and processes, has added another service to its repertoire: rapid overmolding.
Overmolding itself isn't new, but it used to be expensive and time-consuming, so it was only cost effective in higher volumes. The new service, an expansion of the company's existing injection molding service, can produce Proto Labs' standard 25 to 10,000+ custom overmolded parts in its typical turnaround time of 15 days or less.
Engineers and product designers use overmolding for several different reasons, including reducing the cost of multiple-part assemblies. From a product design standpoint, overmolding can add the esthetics and/or branding of two-color molding to a part.  It can add a soft touch for both esthetics and functionality by overmolding an exterior softer material to improve grip and durability or dampen vibration.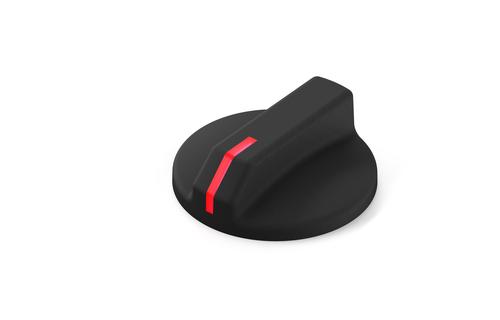 The secret to the new speedy service is Proto Labs' trademark method of automating everything — with overmolding there are three CAD files that must be integrated.
Because of this automation, there's another benefit to the service, said Cater: design-for-manufacturing feedback. This service comes as part of the free quote after you upload your design files. In addition to the price quote, Proto Labs engineers will give feedback on whether the part design is manufacturable and if any changes are needed.
>Read more by Ann R. Thryft, Design News, 9/30/16
Overmolding Gets Big Boost from Proto Labs