The first 3D-printed flight-critical part to fly on a Naval Air Systems Command (NAVAIR) plane was a success. The recent flight demonstration tested a titanium 3D-printed link and fitting assembly for the engine nacelle of an MV-22B Osprey military aircraft, which will stay on the plane for continued evaluation in future flights.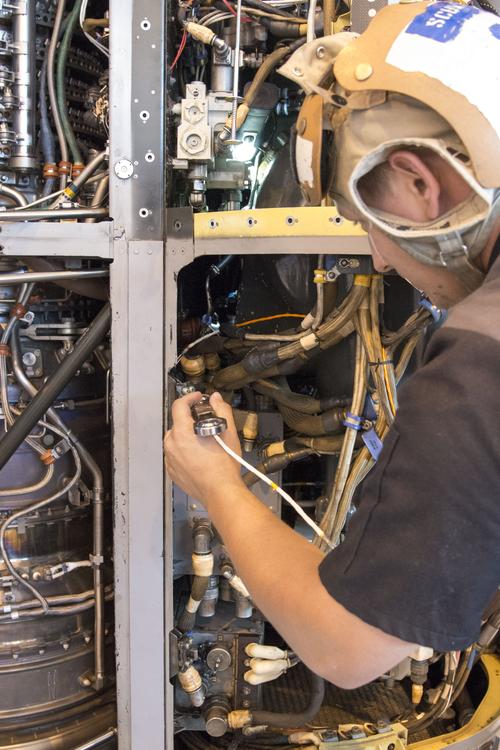 The test flight at Patuxent River Naval Air Station in Maryland was the first time a US Navy aircraft has flown with a part made with additive manufacturing (AM) that's considered essential to maintaining a safe flight. This metal link and fitting assembly is one of four that attach the V-22's engine nacelle to the primary wing structure.
The part was printed at the Naval Air Warfare Center Aircraft Division in Lakehurst, NJ. Engineers there, working with the Penn State Applied Research Laboratory, had already tested several V-22 components at Patuxent River Naval Air Station to validate their performance.
NAVAIR has used AM for prototyping for more than 20 years. More recently, it's begun broadening the use of AM to make end-use parts such as tools and non-flight critical components. Navy officials have stated many times that they want to deploy AM technology around the world so fleet maintainers and operators can make parts on demand. The technology could also be used by its industry partners so they can order parts digitally instead of ordering, stocking, and shipping finished parts.
>Read more by Ann R Thryft, Design News, 9/22/16
NAVAIR Flies First 3D-Printed Safety-Critical Part