According to Design News, Germany-based precious metals expert Heraeus and Swedish startup Exmet have successfully 3D printed amorphous metals. This is no small feat: these materials, also called liquid metals or metallic glass, haven't exactly been easy to produce using conventional manufacturing methods.
Compared to conventional metals, liquid metals are harder, more corrosion-resistant, and combine both high strength and malleability. Amorphous metals are scratch-proof and energy-absorbing, yet retain good spring characteristics. These qualities make them good for consumer electronics casings, diaphragms in injection nozzles, and dome tweeters for speakers.
Commercial success of amorphous metals has been held back by inadequate manufacturing methods. The additive manufacturing (AM) process Exmet has been developing for these materials can fabricate products made of almost any metal alloy — including iron, titanium, aluminum, magnesium, or cobalt — and of almost any shape.
Heraeus, which has been developing 3D printing metal powders for some time, has been experimenting with 3D-printing processes and metal powder materials in tandem because of the importance of matching the component to be printed with a specific metal powder and printing process.  The company is now developing 3D printing powders of refractory precious metals and special alloys to produce its own materials. The goal is to make small quantities of such parts for aerospace, medical, and automotive industries, as well as parts to be used internally at the company's own plants.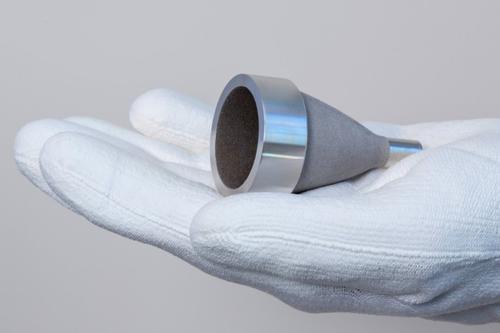 > Read more by Ann R. Thryft, Design News, July 13, 2016
Liquid Metals Aren't Easy to 3D Print, But These Companies Are Doing it