BMW, an HP ecosystem partner, intends to expand the use of 3D printing in its cars in the future. The carmaker has already incorporated more than 10,000 3D-printed parts in the Rolls-Royce Phantom. Meanwhile, Daimler has started using additive manufacturing (AM) technologies for producing spare parts in Mercedes-Benz Trucks.
BMW has been 3D printing end-use parts since 2012. Its plans to expand the role of 3D printing in series manufacturing are based on expectations of much faster production speeds from newer planar additive technologies, including include HP's Multi-Jet Fusion, which will be used for the first time in car manufacturing by BMW, as well as Carbon's CLIP (Continuous Liquid Interface Production) method.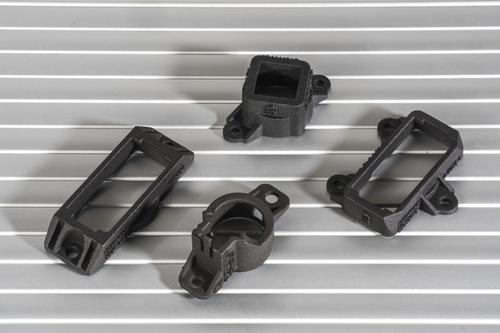 Daimler began producing after-sale spare parts for its Mercedes-Benz Trucks last September. To date, 30 different parts have been made available on demand.  The company says using selective laser sintering (SLS) to make spare parts is economical, since there's no warehousing needed, and makes it possible to produce parts quickly, even in small quantities.
Daimler already makes more than 100,000 prototypes for its divisions each year using 3D printing. The practice is now the standard method for making high-quality plastic spare parts in the Customer Services & Parts sector. Examples include covers, spacers, spring caps, air and cable ducts, clamps, mountings, and control elements.
> Read more by Ann R. Thryft, Design News, July 22, 2016
3D Printing Now Good Enough for Final & Spare Car Parts